If you have HiNet personal email account, please type your account in Field 1.
(ex. If your email is ilovehinet@ms1.hinet.net, your account is "ilovehinet").
Then, type your password in Field 2 and click Button 3.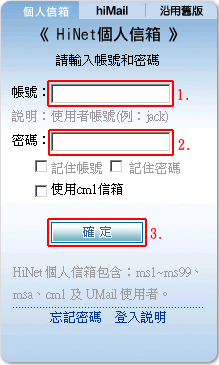 Please remember to click the "登出"(logout) button to exit normally after you finish using WebMail.