To view the contents of Inbox(收件匣), please click 2-1.
To view the contents of a folder, please click the folder name below 2.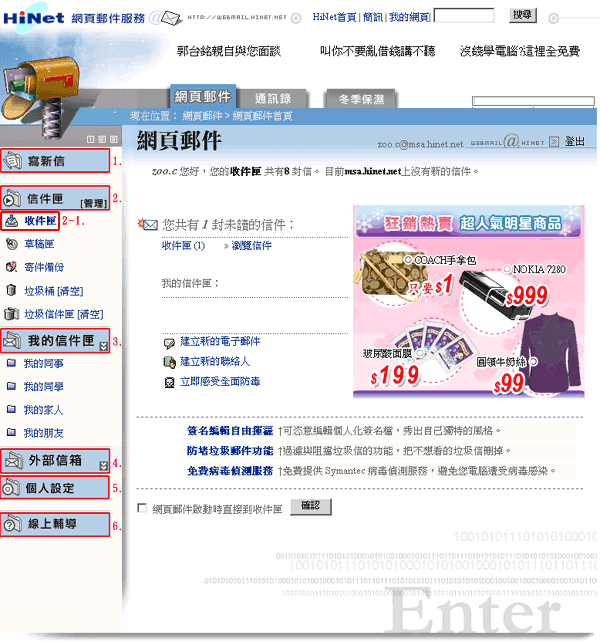 You will see the Email List of a specific mail folder before reading a letter.
We describe the basic functions in the Email List as follows.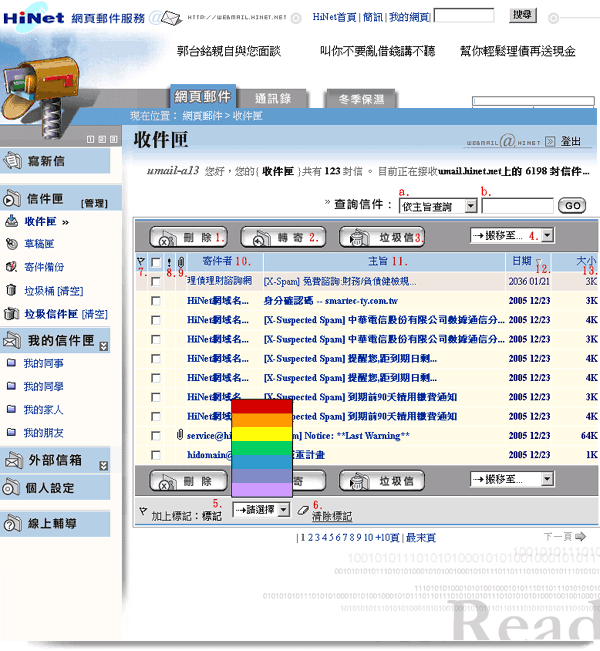 In front(left) of each email is a checkbox

, you can check it to perform the following actions.
Clicking each button or link will affect all emails that you have selected.

1. Delete email(s) and move them to the Recycle Bin(垃圾桶). If you want to read these (deleted) email(s), you can click the link as below.



2. Forward email(s).
3. Move email(s) to SPAM folder(垃圾信件匣) and enlist the sender email(s) to your Block-List.
4. Move email(s) to the chosen folder.



5. Mark email(s) with a flag with color that you have chosen.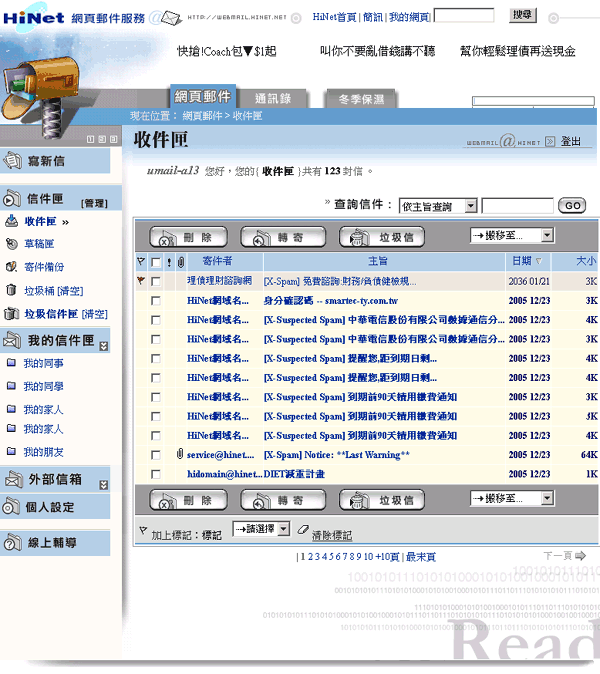 6. Remove the color flag(s) that have marked before.
Number 7 through 13 is for order your emails.
By clicking each block, you can list your emails with different order by those criteria.
Their meanings are listed below.
7. Color flags.
8. Priority.
9. Attachment
10. Sender
11. Subject
12. Date
13. Size
Email Finding can be done within the block above the Email-List.
a. The pop-up selection provides different search criteria, they are Subject, Sender, and Date in sequence.



b. The next text-input is for entering your keyword to search emails.