After clicking 1. on Menu, you will see the Composing page as below.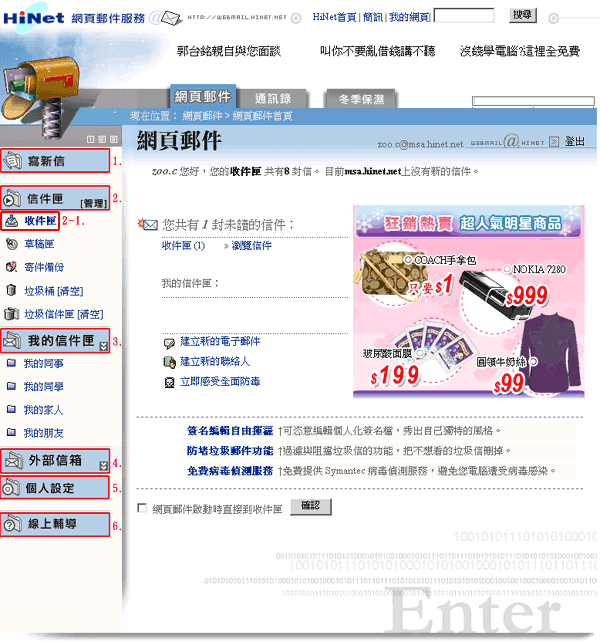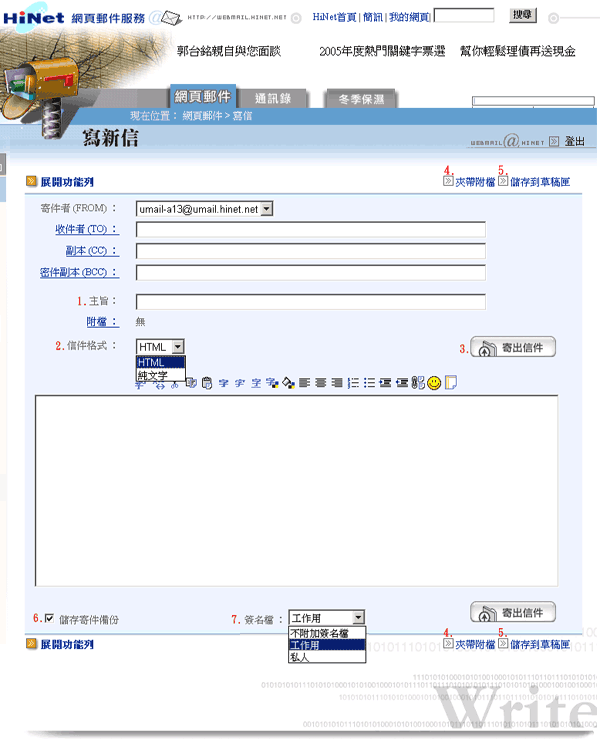 1. Subject
2. HTML or plain text editing choosing
3. Send this mail
4. Attach Files : After clicking this link on Menu, you will see the page as below.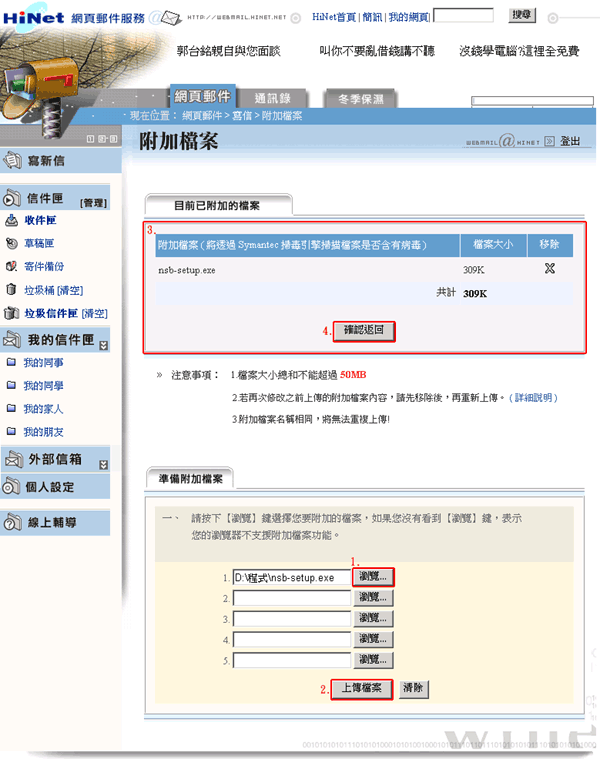 After click 1., please browse and choose the file in your PC
and click 2. 「上傳檔案」(Upload File). You would see all files that
have been attached in a list as shown in 3.
Click 4. to return to the previous page to continue writing or send your email.

5. Save as a draft
After clicking the button, the current email would be saved in the Draft folder(草稿匣).
Click emails in the Draft folder will continue editing the draft email.



6. Save a copy of the email
If selected, the email will be saved in the Sent folder(寄件備份) when it is sent.



7. Use my signature
If you have configured your signature, your signature will be attached in the end of the email when it is sent.